Brahmastra release date will be announced soon Ayan Mukerji share an emotional post
Brahmastra release date will be announced soon Ayan Mukerji share emotional post
Ayan Mukerj has been sharing different pictures from the sets of the film Brahmastra for some time now. The release of the Brahmastra film has been stuck for the last 2 years. Work on the film is going on since 2018, but due to one reason or the other, its release is getting delayed. Ayan Mukerji was also trolled for not announcing the release of 'Brahmastra' in the past.
Share Ranbir Kapoor's photo
Ayan Mukerji has made an emotional post from his Instagram account. He said that the right time has come to announce the release of the film. In the photo he shared, Ranbir is seen doing something with fire. The actor's face is opposite the camera. Ayan wrote in the post, 'This is the right time.'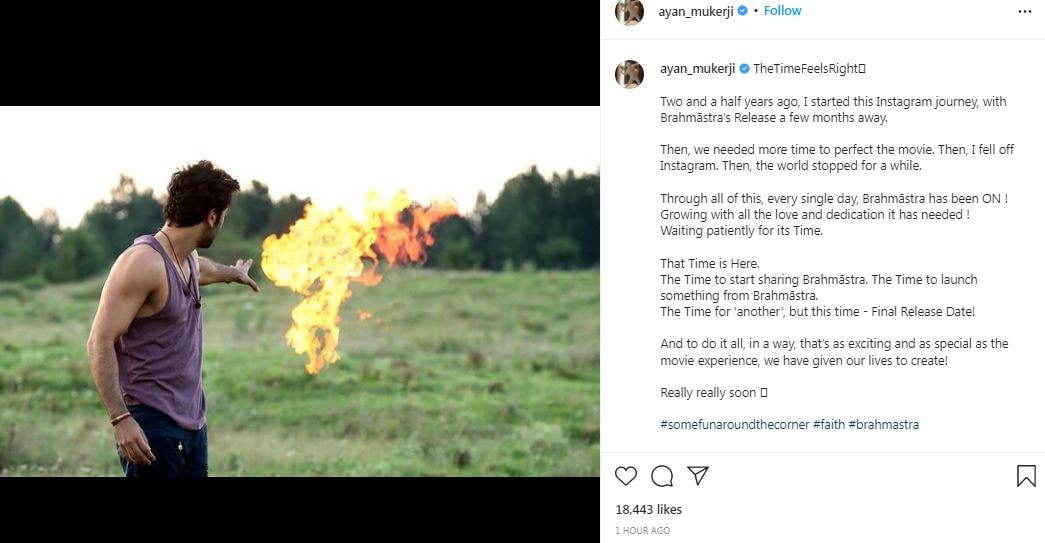 Time taken to make the film better
Ayan Mukerji Describing the film's journey, he says, 'Two and a half years ago, I started this Instagram journey, when the release of Brahmastra was a few months away. Then, we needed more time to make the film better. I had distanced myself from Instagram. The world had stopped for a while.
Release date will be announced soon
He further writes, 'In the midst of all this, the work on 'Brahmastra' continued daily. It has moved ahead with the love and dedication that was needed. Waited patiently for this time. It is time to tell about 'Brahmastra'. It's time to launch something related to 'Brahmastra'. It is time to announce the final release date of the film. Doing all this is as exciting and special as the film itself. We have given our lives to make it! Very soon.'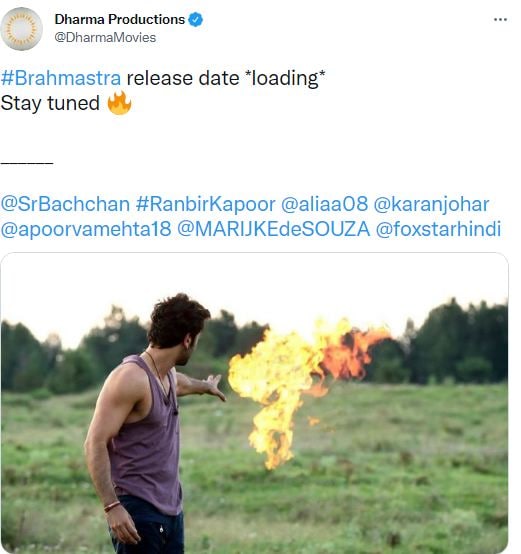 Karan Johar's Dharma Productions, while sharing a photo of Ranbir Kapoor from the shoot of the film, said about the release date of 'Brahmastra', 'Release date is loading. Keep in touch.' Let us tell you that Ranbir Kapoor and Alia Bhatt will be seen together for the first time in 'Brahmastra'. Apart from them, Amitabh Bachchan, Dimple Kapadia, Nagarjuna and Mouni Roy are also playing important roles in this.